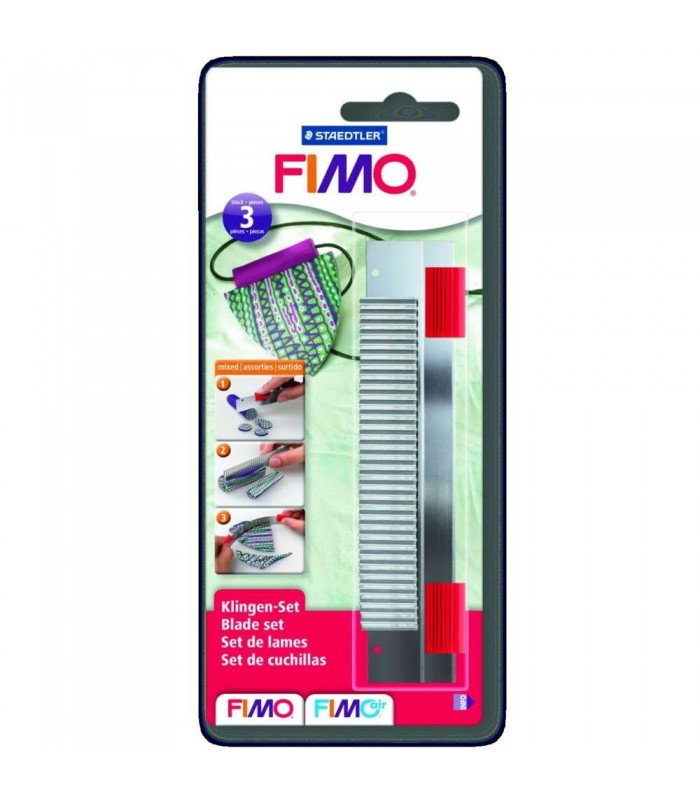  
FIMO set of 3 cutter blades
Set of 3 FIMO blades, code 8700-04, set of 3 stainless steel cutters (rigid, flexible and corrugated) and 2 rubber handles, price per set.
FIMO cutter - FIMO set consisting of 3 cutters: straight and rigid, straight and flexible and wavy, for cutting modeling paste. The knives have a length between 11 cm (corrugated knife) and 15 cm, and a width of 2 cm. They are made of stainless material.
The FIMO set with cutters is intended for cutting into shapes the modeling paste, cutting without leaving traces of processing. They are made especially for FIMO paste. Warning: they are sharp and are only used by adults!
The price is 1 set.